TRLN is excited to announce the first recipient of IDEA funding will be the project "UNC Black Faculty Vanguard" proposed by Sarah Carrier – North Carolina Research and Instruction Librarian for UNC-Chapel Hill's Wilson Special Collections Library.
About project
The purpose of this project is to locate and digitize primary documents/artifacts about the first Black faculty members at UNC-Chapel Hill from 1966 – 1973. These materials, primarily housed at Wilson Special Collections Library, will be organized to tell the stories of the first Black faculty members and speak to one essential part of the overall story of desegregation at UNC-Chapel Hill. The project will culminate in an online digital exhibit built in Omeka featuring each of the first Black faculty members, plus a timeline of the era.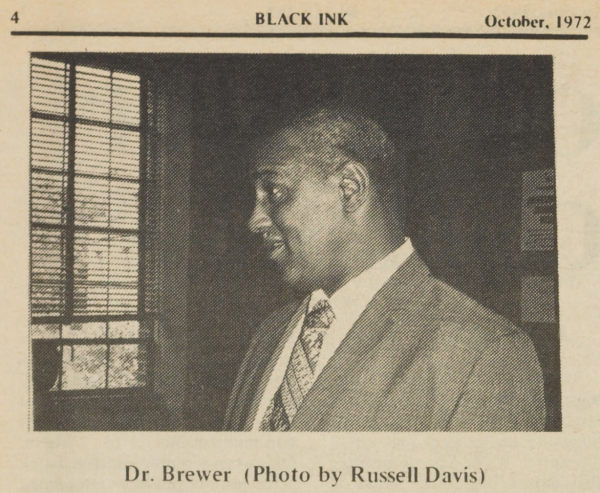 Wilson Special Collections Library is where UNC history is researched and preserved. There exists no single resource for researchers or for community members to gain an overall view and understanding of the individual stories of the first Black faculty at UNC, nor their impact on the University as a whole. In fact, the realities and lived experiences of the entire desegregation era is still in many ways not as well understood as it could be, considering the immense interest in race at UNC-Chapel Hill. By learning from this vanguard's lived experiences, this collective insight will instruct communities on and off campus about the realities of desegregating the faculty at the nation's first public university.
The content of the Omeka exhibit to be published in the Fall of 2022.
Potential for collaboration
This project will be focused on the very first Black faculty members at UNC-Chapel Hill, but the ideal outcome is connect and collaborate with other TRLN institutions to either create and explicitly coordinate digital resources related to vanguard Black faculty at all TRLN institutions – to honor their efforts and their contributions in building our universities. Together, these resources will fulfill a research need and forge community connection.
In collaboration with Sarah Carrier, TRLN staff are exploring how this project can connect to similar work at Duke, NCCU, and NC State.
About TRLN's IDEA funding
TRLN seeks to support our member institutions' work in inclusion, diversity, equity, and accessibility with project funding. Staff members at any TRLN library can apply for funding for a variety of projects that further their library's and TRLN's goals to establish or advance inclusion, diversity, equity, or accessibility efforts.
The Executive Committee approved a total of $100,000 of funding, to be distributed across two years (two funding cycles per year). The next call for proposals will open in Summer 2022. Learn more about this funding.
Contact info@trln.org with any questions about this project or TRLN's IDEA funding.