NC Central's Shepard Library Celebrating 50 Years of Hip Hop
With support from TRLN's IDEA funding, North Carolina Central University's James E. Shepard Memorial Library is presenting "Celebrating 50 Years of Hip Hop" with several events throughout March and April 2023.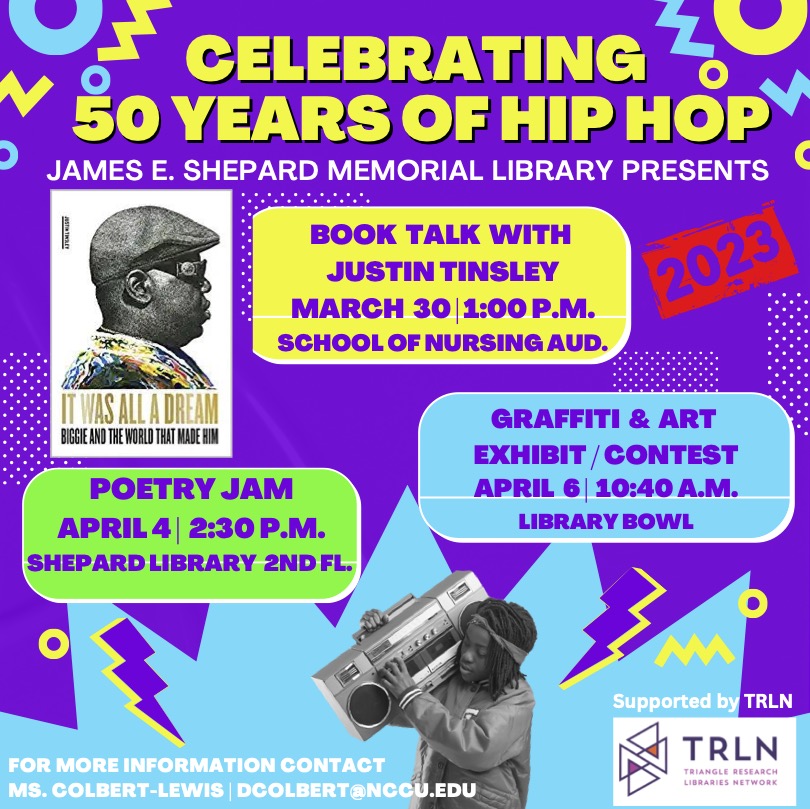 Schedule
Book Talk with Justin Tinsley
March 30, 2023 at 1:00pm
NCCU School of Nursing Auditorium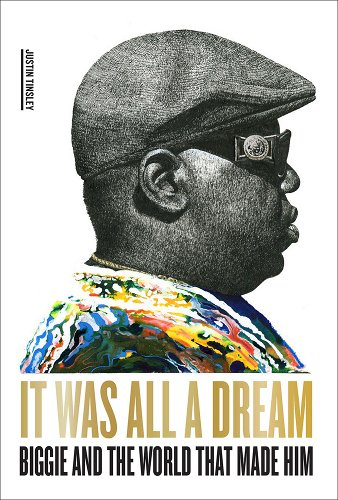 Justin Tinsley will discuss his book It Was All a Dream: Biggie and the World That Made Him.
Justin Tinsley is a senior sports and culture reporter with ESPN's The Undefeated. In his six years with the company, Tinsley has written thought-provoking commentary and journalism on a range of subjects including Marvin Gaye, Malcom X, James Baldwin, Serena Williams, Kendrick Lamar, and Cardi B, with a focus on the intersection of sports, race, and culture. He is a regular panelist on ESPN's daily sports debate talk show Around the Horn and recently worked on a multi-episode 30 for 30 podcast, The King of Crenshaw, on the late rapper, entrepreneur, philanthropist and activist Nipsey Hussle. A graduate of Hampton University and Georgetown University, he lives in Washington, D.C.
Poetry Jam
April 4, 2023 at 2:30pm
Shepard Library 2nd Floor
Shepard Library will host a poetry jam that features spoken word artists, poets, and rappers. This event will feature a DJ, NCCU's Hip Hop Dance Crew, and will be hosted by student leaders. This event is designed to give students an outlet through which they can express their creativity, engage in a creative process with peers, and celebrate 50 years of Hip Hop with the larger campus community and the community at large.
Art Exhibit & Contest
April 6, 2023 at 10:30am
Shepard Library Bowl
Students from TRLN schools will be invited to submit original works of art that pay tribute to Hip Hop.